Skip to Content
Meet Experienced Michigan Neurologist Dr. Turk
Dr. Omar Turk is an experienced and well-established neurologist providing exceptional care and support to his patients at the Neurosleep & Pain Management Center in Fort Gratiot, MI. Dr. Turk practices in Port Huron, Fort Gratiot, MI, and the surrounding areas. He has a dedication to providing top-quality care to patients struggling with pain management, sleep disorders, or other neurological complications.  With nearly three decades of experience in his field, it's easy to see why patients trust him with handling complex neurological conditions.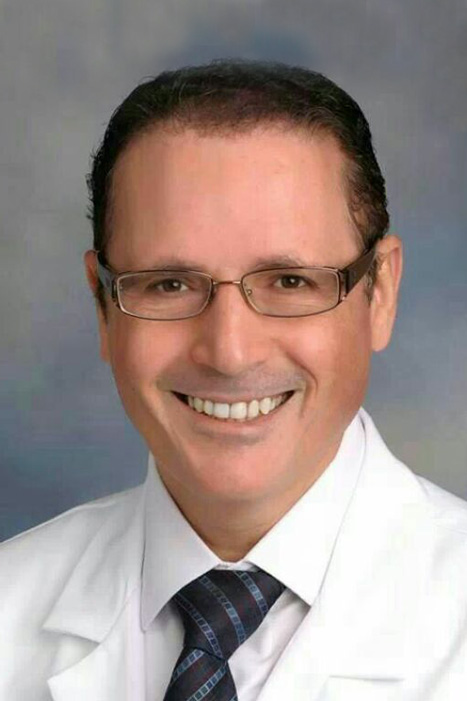 Education and Experience
Dr. Turk is board certified by the American Board of Psychiatry and Neurology and has dedicated his life to providing high-quality care to his patients. His acclaimed career in medicine began in 1989, when he graduated with his medical degree from the University of Aleppo Faculty of Medicine in Syria. After medical school, he completed an internship and residency in Jerusalem, Israel.
Dr. Turk then served as a junior resident at Jordan University Hospital in Amman, Jordan, followed by his transitional residency year at Mercy Medical Center in Toledo, OH. Dr. Turk went on to complete anesthesia residency training at the Medical College of Ohio in Toledo, OH, followed by a neurology program residency at the University of Alabama in Birmingham, AL. Pursuing advanced residency training in the field of neurology and sleep, he went on to complete a fellowship in the neurophysiology program at Wayne State University in Detroit, MI.
To stay current with the latest advances in his field, Dr. Turk remains a distinguished member of the American Medical Association, the American Academy of Neurology, and American Academy of Pain Medicine. Dr. Turk attributes his success to his ethical and moral values when treating his patients and strives to provide the best clinical treatment.
In his free time, Dr. Turk enjoys being a family man to his wife and children.
Memberships and Affiliations
Dr. Turk is a distinguished member of multiple medical associations, staying current with the latest advances in the field and connecting with other distinguished colleagues. His memberships include:
The American Board of Psychiatry and Neurology
The American Academy of Neurology
The American Academy of Pain Medicine
Michigan State Medical Society
St Clair County Medical Society
Dr. Turk also has hospital privileges at:
Lake Huron Medical Center—Port Huron
McLaren Hospital—Port Huron
Garden City Hospital